THIS IS IT, OUR 3 WEEKS IN EUROPE!
Everyone, and when I say everyone I mean E V E R Y O N E has been asking us about our trip to Europe and let me be the first to tell you, IT WAS AMAZING. If you have read any of my previous blog post you know that this was mine and B's official "honeymoon", and that he would of rather sat on a beach in the Bahamas, but he agreed to travel around cold Europe instead. ( I know, I'm a pretty lucky girl)
Europe was a no brainer for me, I mean HELLO?! Wine, Cheese, what seems to be like endless years of history, and GELATO?! Ill take any day!! This was both of our first times in Europe, so we were both pretty excited, and the fact that we got our round trip tickets to Paris for under $500, well that didn't hurt the whole being super stoked part either.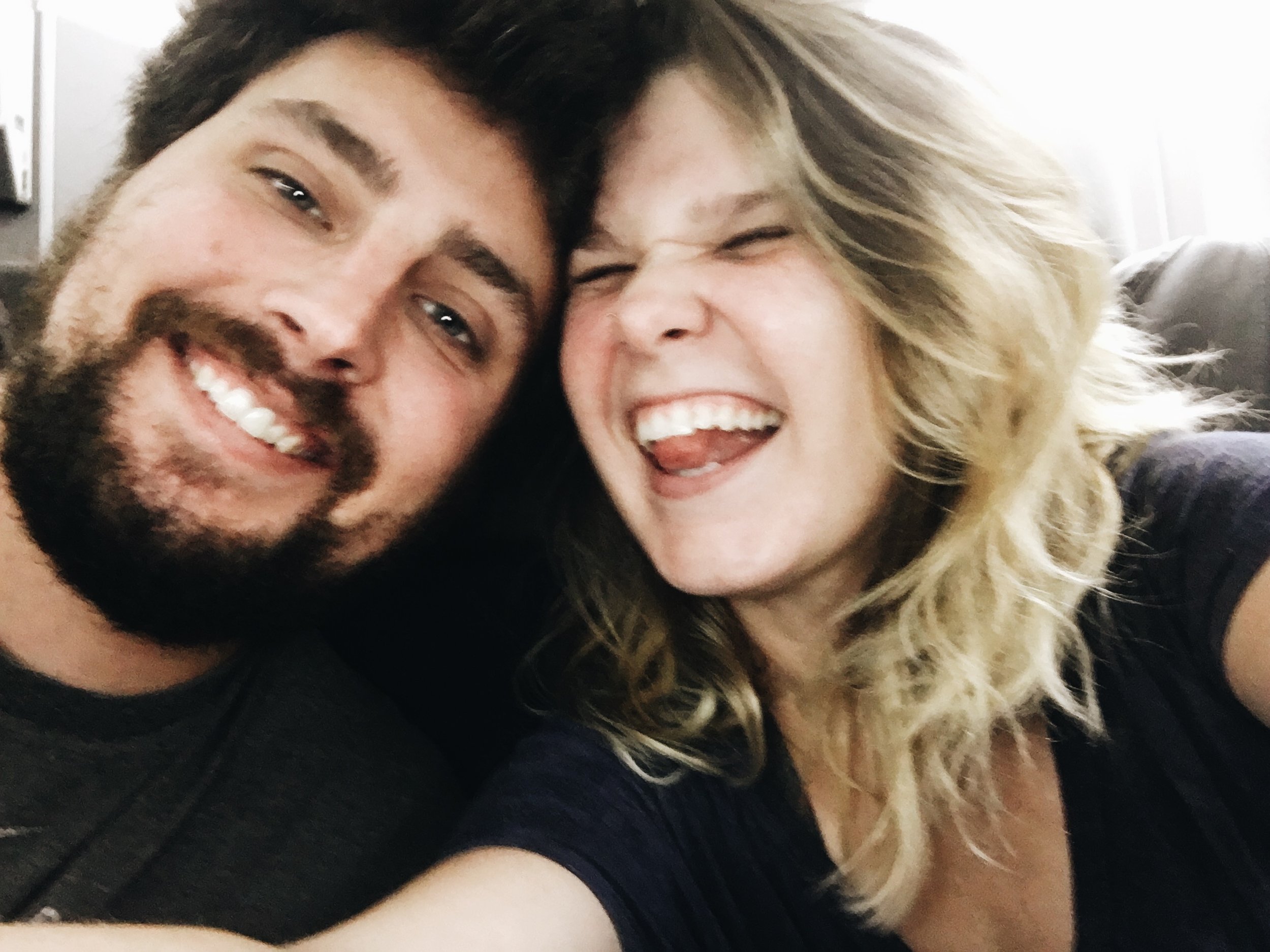 FIRST STOP- PARIS
Our first stop on this three week journey would be Paris. We were soooo excited to be in Paris, we checked into our hotel and walked around our block to find a delicious little cafe, ( because again, hello, Paris) We stuffed our faces with croque-monsieur and pomme frites because hello, were Americans and then decided we would just take a little nap before heading out on the metro to really explore the most romantic city in the world. That night we went to The Louvre, I had been told to go there right at sunset, that practically no one would be there, and that was soo true, next stop was of course The Eiffel Tower. We arrived and it was dark, the tower had just started lighting up and I felt as happy as a kid at Disney world. We finished our night with pizza and then headed back for an early morning of exploring and Halloween celebrations. Brandon has a cousin who is an Au Pair in Paris, so she gave us insider scoops on the best places to visit, that night was halloween she let us tag along with her friends and we experienced a French disco.. followed by banana, Nutella crepes and an early morning flight to London.
SECOND STOP- LONDON
London was a quick stop for us, Brandon and I both wish we could of spent a little more time here. It was amazing, had that city feel we were used to for Seattle, and I had a recommendation on a great place to stay. (Thanks Micah) We stayed In the Shoreditch area, which was totally spot on for the type of location we were wanting to stay in. If you live In a larger city think, Capitol Hill area of Seattle, or maybe Brooklyn vibes from NY. Our reason for stopping in London was to meet up with one of B's oldest friends, James. He and a guy he works with had also been traveling around Europe for a couple weeks, so we thought London would be a great meeting point! We arrived in London, with plenty of time to spare and got tons of exploring done the first night!! Shoreditch has a ton of outdoor shops/cafeteria type places, with all different kinds of cuisine's from all over, so of course we took total advantage that. After stuffing our faces with Sheppards pie, Fish and Chips, and English beers we explored more of London and ended up at Tower Bridge. The next day we walked over London going to places like, The British Museum, London Bridge, Buckingham Palace, and an incredible roof top bar with amazing views of the entire city. We loved our time in London, and would love to visit again, but forewarning, be prepared to spend money. London is an expensive city, but worth every penny, or well pound..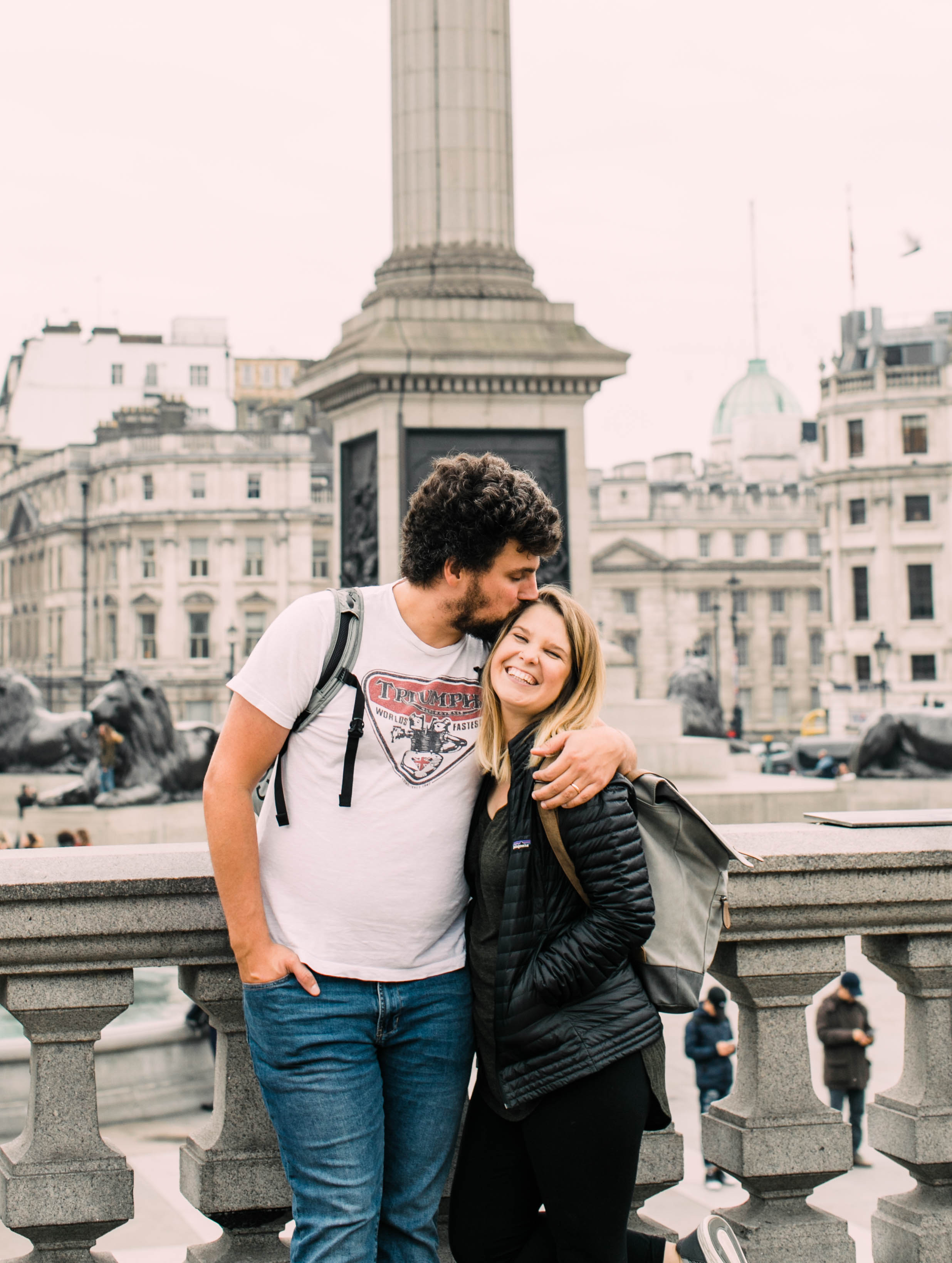 THIRD STOP- SPAIN
Now, this, this was probably one of the MOST EXCITING parts of this trip for me. One I was ecstatic to be visiting Spain but two, I was getting to spend my entire time there with an amazing friend I met in Washington, and that I hadn't seen in 2 years!! you guys, do you know how long two years is?! Thank goodness, for WhatsApp, am I right?! ( Btw: today is that friends birthday, HAPPY BIRTHDAY ALINA!!) We opted out on the bigger cities in Spain and focused on some not so touristy areas. Alina lives in Malaga, so naturally thats where we were. Alina is blessed with an amazing family, so as soon as we got to her house, her mother greeted us with open arms and made sure we had everything we could ever need. The following day, we jumped in the car and headed up to Grenada, where her aunt has an apartment right downtown and lets us crash there the entire weekend. Grenada was our first real experience in Spain, and oh my gosh. The history that city hold's is absolutely amazing. We went for tapas that night, Spanish discos, and most importantly more tapas. When we arrived back in Malaga, it was a typical work week so Alina had to work a few hours each day, so we took full advantage of that Beach time I was saying Brandon wanted. Alina gave us some of her favorite spots and they did not disappoint. Our last full day in Spain, Alina's mom showed us their City and a neighboring town and Im telling you, I don't think I've ever seen anything more beautiful in my life. We started our day with a traditional Churro and hot chocolate breakfast, went in every church that was open, ( That was one of my favorite parts of this entire trip, seeing the culture in their churches) That night, We managed to sneak in some delicious Gelato while watching the sunset over the Mediterranean Sea, and I don't think i've ever said a more beautiful sentence that that.
FOURTH STOP- GERMANY
Okay guys, this was also a VERY VERY exciting stop for me. Why you ask, oh just because one of my best friends who I also met while she was living in Washington is from here! Thats right, Jeanette its your turn in this blog!! Jeanette lived in Washington for two years and we met at a toddler gym class at the YMCA while the babies we nannied quickly became friends. This of course led to endless playdates, introducing her to my roommates and celebrating holidays, birthdays and just weekends together. I cant tell you how many times we talked about me coming to Germany to visit her, and I finally was there, to say it was a bittersweet moment when I had to leave would be total understatement. We boarded a flight from Spain, to Frankfurt and when we arrived Jeanette was there to greet us with Kinder eggs and a welcome to Germany sign! We headed to the small village where her family lives and there, her amazing mother had prepared a typical German dinner for us! I could not of been more grateful, her mothers cooking is also AHMAZING. The next day we headed to a town called Potsdam right outside of Berlin, to stay at her cousin Alina's apartment for the weekend. Jeanette is also blessed with an amazing family who were generous enough to let us crash at their place. The next morning we headed to Berlin to experience life there. We walked all around, saw the Berlin Wall, The Brandenburg Gate, stuffed our faces with currywurst and of course enjoyed some coffee while we had the chance. Brandons favorite part of this trip you ask, well what do you think? THE AUTOBAHN, of course!! After spending two amazing nights in Potsdam exploring local German bars and markets, we headed back to Kastle, to spend the remainder of our time there with her family. They showed us castles, bars, HOT WINE, cooked multiple German meals for us and we even saw snow!!
FIFTH STOP- AMSTERDAM
Amsterdam was our final stop before heading back to Paris for a couple days before our flight home. Amsterdam was our FAVORITE place we went. We took a bus from Germany to Amsterdam, stayed in the coolest hostel and were amazed at the biking capitol form the moment we arrived. Our first night we walked around, got some amazing pasta and quickly learned a coffee shop is not technically a coffee shop there. Guys, go to a cafe if you want Coffee! The next morning we headed out bright and early to explore all the markets, the canals and eat all the Stroopwafel's, before exploring the red light district that night. Which was a wild experience but super cool, I recommend it to everyone. While in Amsterdam our experience with everyone was amazing, every person we met was incredibly friendly and willing to help us anyway they could. We of course toured the Anne Frank house and went to multiple museums while we were there. I didn't get to take as many photos that I would of liked to due to rain EVERYDAY, but I managed to take a couple! Amsterdam was not on our original itinerary for our trip, but we are both so happy we opted to go there instead of Italy. I highly recommend Amsterdam to everyone.
PARIS-RALEIGH
We finished our trip in Paris for a few more nights, since we had already spent a couple of days here we explored an entirely different part of Paris then before. Sara, Brandon's cousin met back up with us, showed us one of her favorite neighborhoods and we enjoyed coffee with her. We went up to the top of the Eiffel Tower, I fulfilled one of my dreams of photographing a couple in Paris, We ate fondue and on our last night, WENT TO MOULIN ROUGE, and that my friends was WORTH EVERY PENNY!
We loved every part of our trip and we are continually grateful for everyone who helped make it happen and helped celebrate our honeymoon with us. At the end of the day we love traveling, but are excited to finally be home for a while before boarding another plane. Were excited to start this new chapter in our lives here In Raleigh, and cannot wait to see where we go next.
xoxo